Political Roundtable: Gov. DeSantis' Actions So Far, Tampa Mayoral Race Gets Crowded & More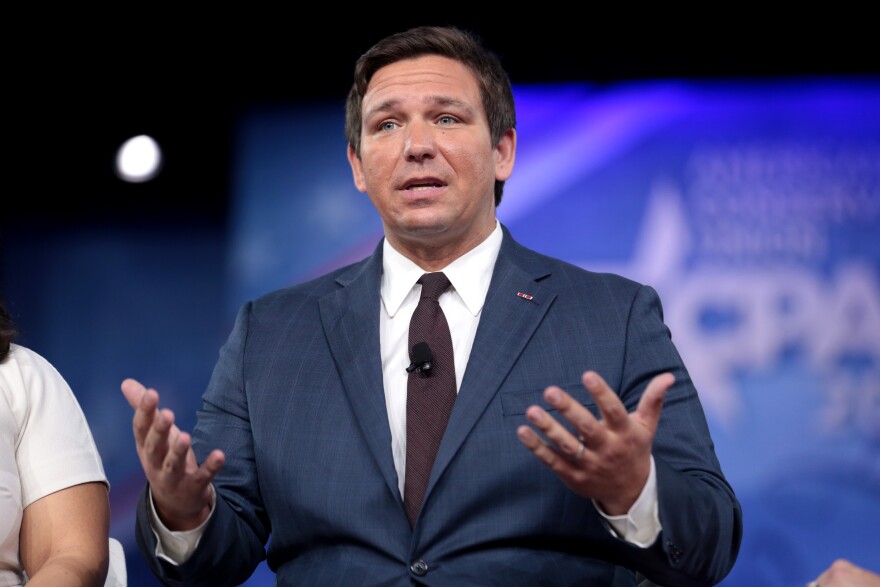 Florida's new governor Ron DeSantis has wasted no time in putting his stamp on the state.
This week on Florida Matters we take a look at some of his actions so far and talk with journalists about other political happenings like the upcoming mayoral race in Tampa.
Just days after his swearing in, Gov. DeSantis announced a $2.5 billion executive order for water projects and Everglades restoration.
He ordered the entire South Florida Water Management District board to resign, created a new "science officer" to deal with environmental concerns and an office to help coastal communities prepare for sea -level rise.
DeSantis appointed the first Cuban-American woman to the Florida Supreme Court as well as another justice, continuing to move the court toward a conservative majority.
He pardoned the "Groveland Four", a group of African American men falsely accused of rape back in 1949 in Lake County.
We talk about these moves and others by Gov. DeSantis with longtime political reporter and writer for the Tampa Bay Times William March and Zac Anderson, political editor at the Sarasota Herald Tribune.
We also talk about the Tampa mayoral race, which is coming up on March 5. With nine candidates in the race so far and a Jan. 18 deadline to enter, the election is getting crowded.
We learn about some of the candidates and how their differences are based more on personality than where they stand on issues.
State Sen. Joe Gruters of Sarasota was recently elected chair of the Florida Republican Party, declaring it "the party of Donald Trump." We talk about his relationship with the president and how Florida's GOP has changed in recent years.