Possible Precinct Closures In Lakeland As Mail-In Ballots Become More Popular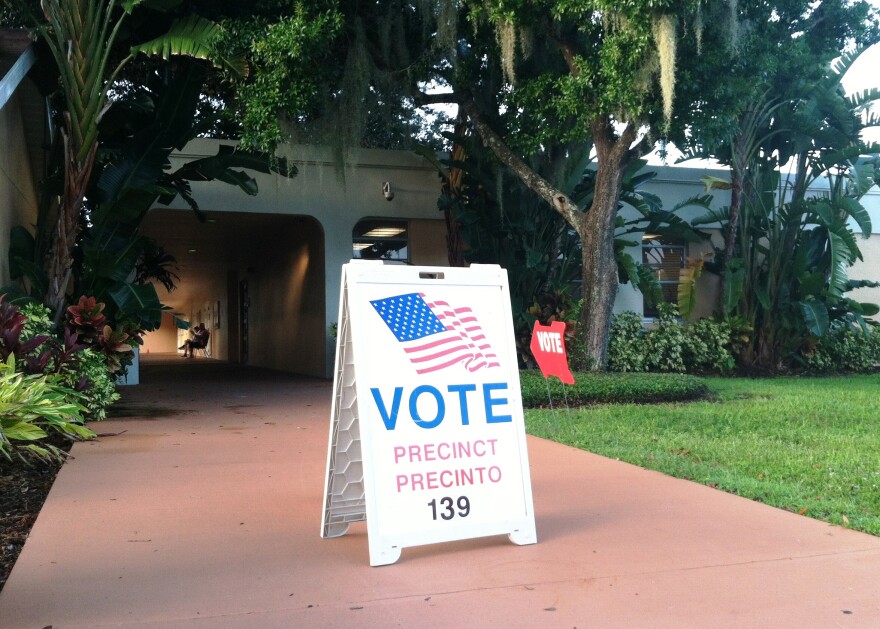 Lakeland commissioners will consider in coming weeks whether to close almost half of its voting precincts for the next municipal election.
Cost and low voter turnout are two reasons why commissioners have considered reducing the number of precincts in the past. The commission decided to close 13 of the city's 25 active precincts during the last special election in January. There were three precincts in each quadrant of the city.
The commission will discuss on March 18 the possibility of reducing the number of precincts again in time for the November municipal election.
"There is no one here in City Hall that is wanting to suppress voters. We want people to show up. We encourage them. We try to do a lot of outreach through social media and encourage them to show up," said City Clerk Kelly Koos. "But the numbers speak for themselves."
Election turnout in 2015 and 2019 were around 12 percent, Koos said. Turnout for the 2010 special election was 8 percent. She said more people have opted for mail-in ballots in recent years.
The city mailed out 18,000 absentee ballots ahead of the last special election, Koos said, and received 5,000 back from voters. A total of 7,900 people voted in January.
There are more than 65,000 registered voters in Lakeland, according to election data. Census data shows the population is roughly 108,000.
Polk County Supervisor of Elections Lori Edwards said population growth is one possible reason why there may be more mail-in ballots.
"The number of precincts that you would need would have to keep increasing as the population increases," Edwards said. "And yet, what I know you're seeing in Polk County, and what you're probably seeing in any other counties, is that's [the number of precincts] remaining stable because vote by mail and early voting are absorbing that growth."
In addition to absorbing growth, the absentee ballot absorbs the cost of paying poll workers and the cost of rent for polling space. Edwards said in municipal elections, the cost could be $1,500 per precinct and up to $2,500 in general elections.
But absentee ballots have come under scrutiny in light of recent investigations into ballot harvesting in North Carolina. Edwards said, "there's always the threat of that, but what is very clear is that it's illegal."
Despite legal concerns over voter suppression and fraud, Edwards said mail-in ballots could be the way of the future, namely because of its convenience.
"There is a trend nationwide to go to, more and more, to mail ballot and it is something I think all Florida election officials are keeping an eye on [...] the potential to do all mail ballot elections," Edwards said. "It's not gonna happen tomorrow. But it is something election officials are keeping an eye on as other states take that step."