DeSantis Appoints Muniz to Supreme Court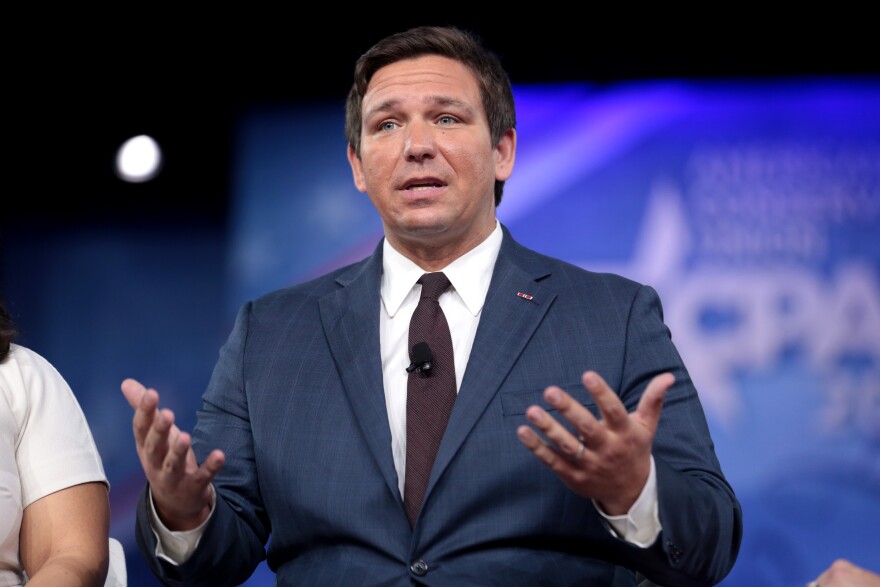 In the final step in reshaping the Florida Supreme Court, Gov. Ron DeSantis on Tuesday named Carlos Muniz to the high court.
DeSantis has appointed three justices since taking office Jan. 8 in decisions that are expected to shift the court to the right.
Muniz served as chief of staff to former Attorney General Pam Bondi, as a deputy general counsel to former Gov. Jeb Bush and recently has worked as general counsel for the U.S. Department of Education.
DeSantis earlier appointed South Florida appellate judges Barbara Lagoa and Robert J. Luck to the Supreme Court. Lagoa, Luck and Muniz replaced longtime justices Barbara Pariente, R. Fred Lewis and Peggy Quince, who were required to step down this month because of mandatory retirement age.
"Justice Muñiz is among the highest qualified individuals to serve our state as a jurist on the Florida Supreme Court," DeSantis said in a news release. "Justice Muñiz is regarded by his peers within the legal community as one of the most brilliant legal minds to serve our state. His record in public service spans across two decades and all three branches of government where he's demonstrated a deep appreciation for the separation of powers throughout these institutions and a clear regard for the proper role of the courts. Justice Muñiz has served with distinction at the highest levels of our state and federal government and I'm proud he will continue that service on our state's highest court."
But Democrats didn't share his praise.
"It's extremely concerning that for the first time in decades Florida will not have have an African American justice," said Florida Democratic Party Chair Terrie Rizzo. "From his appointment it's clear that Ron DeSantis has no respect for the rule of the law, and is seeking to stack the courts with his political allies. Carlos Muñiz has no judicial experience, instead comes with a long political resume that includes working for Betsy DeVos' Department of Education and Pam Bondi's Attorney General office."