Florida House Speaker Won't Run For Governor, Backs Putnam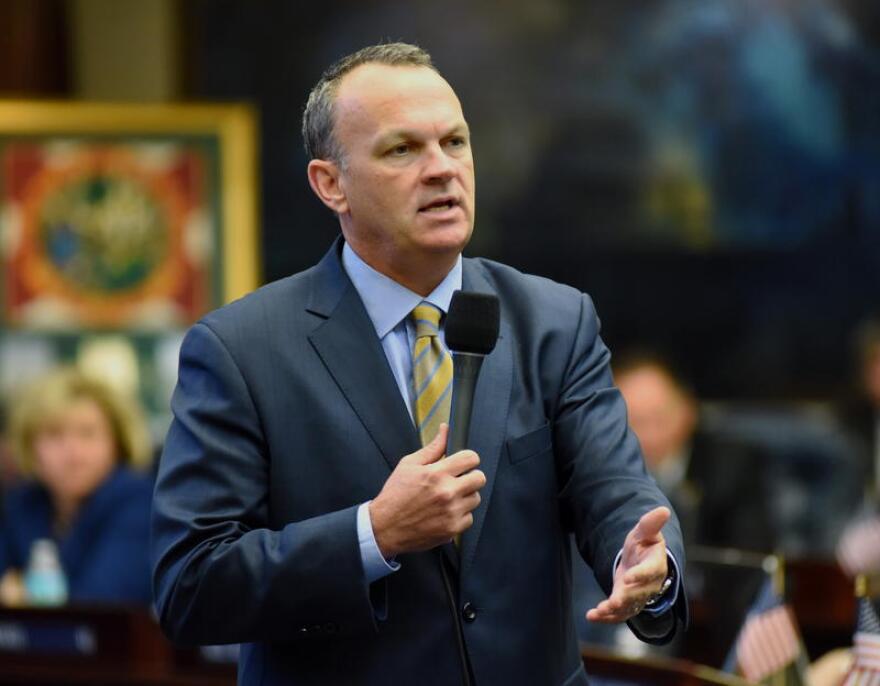 After months of considering a run for governor, Republican House Speaker Richard Corcoran will stay out of the race and instead back Agriculture Commissioner Adam Putnam.
Corcoran stood with Putnam Wednesday morning as he announced his decision.
Corcoran said it's expensive to run for a statewide office and he didn't think he'd have the resources to mount a campaign. The primary is less than four months away.
It once looked like the Republican primary would be a crowded field to replace outgoing Republican Gov. Rick Scott. But it will now be a showdown between Putnam and U.S. Rep. Ron DeSantis.
While exploring the race, Corcoran ran a television ad promoting a proposal to end so-called sanctuary cities. The ad showed an Hispanic-looking man in a hoodie shooting a white woman.
The news wasn't entirely unexpected, as the Land O'Lakes Republican's campaign war chest - and his polling numbers - plummeted since the end of the legislative session. Political scientist Susan MacManus says Corcoran encountered a backlash from his moves in Tallahassee to put handcuffs on local control of issues.
"They didn't like the fact that Republicans, who historically have stood for grassroots level up, rather than top-down politics," she said, "they did not really warm up to Corcoran's style of leadership, and I think that absolutely hurt him as well in his search to run for governor."
And she says he chose a difficult path to follow.
"The bottom line historically that it is almost impossible for someone to go from speaker of the House to governor," MacManus said. "It's just not a path that's been well traveled in Florida's history."
MacManus said it's difficult to tell how much this endorsement will help Putnam. But she says we likely haven't seen the last of Richard Corcoran.