Calls Increase For Irma Aid To Flow To Farmers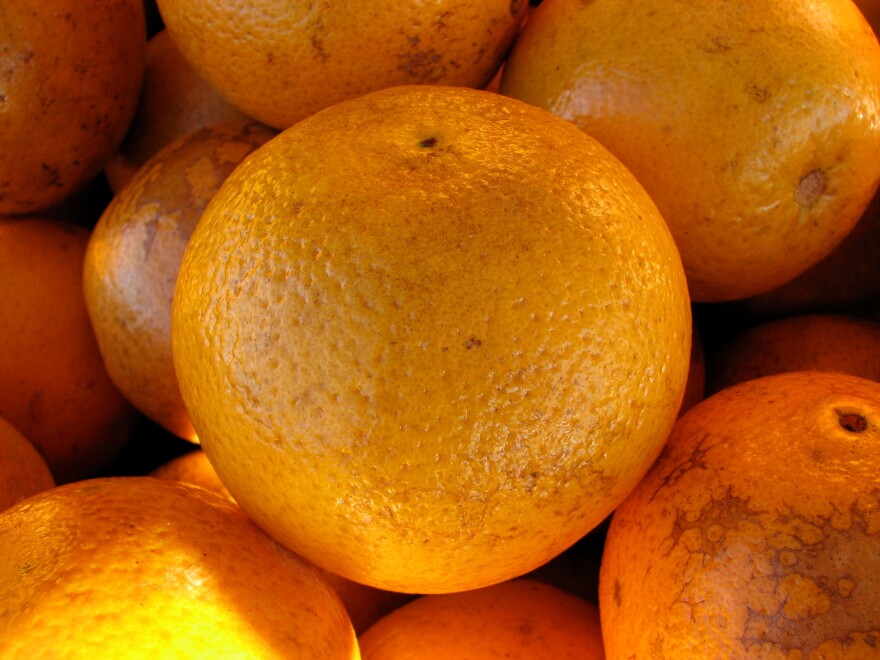 Pressure is growing from Florida and other states as the U.S. Department of Agriculture continues to determine how to move forward with a disaster-relief package President Donald Trump signed in early February.
U.S. Sen. Marco Rubio, R-Fla., and U.S. Sen. Bill Nelson, D-Fla., joined colleagues from Texas, Louisiana and California this week in prodding U.S. Agriculture Secretary Sonny Perdue to start distributing $2.3 billion intended for farmers who sustained damages last year in hurricanes Harvey, Irma and Maria.
"We are concerned that to date there has been no implementation guidance for producers in our states," the senators wrote Wednesday to Perdue.
The letter followed phone calls from Rubio and Gov. Rick Scott to Perdue in the past week regarding the federal money.
Florida Agriculture Commissioner Adam Putnam, industry representatives and members of the state's congressional delegation have also been pushing the federal agency.
"We need these funds to be distributed quickly, but it also needs to be done the right way," Putnam spokesman Aaron Keller said in an email.
The U.S. Department of Agriculture released a statement Wednesday night saying that it "understands the anxiety in Florida and other disaster-stricken areas that are waiting on critical assistance."
"The Bipartisan Budget Act passed in February gave the secretary a lot of discretionary authority to establish an ad hoc disaster program," the federal agency said. "USDA is in the final stages of outlining the parameters of the program and hopes to announce more information regarding sign-up and eligibility in the coming weeks."
In the letter to Perdue, the senators noted that agricultural producers in a wide range of industries remain affected by the storms.
"The citrus industry in Florida was especially devastated by Hurricane Irma because the storm struck just a few weeks before harvest, destroying most of the fruit and many trees as well," the letter said. "For an industry already weakened by citrus greening, this storm has pushed many growers to the brink of financial ruin."
Florida citrus growers suffered at least $761 million in losses from Hurricane Irma, which hit in September and caused an estimated $2.5 billion in losses to the state's agriculture industry.
At a March 21 meeting of the Florida Citrus Commission, Chairman G. Ellis Hunt expressed frustration as the wait continued.
"We're still waiting, maybe not as patiently as we were to start with," Hunt said at the meeting.
With Irma-induced losses at citrus groves in parts of Southwest Florida reaching 70 percent to 90 percent, orange production across the state is forecast to be down 34.5 percent from a year ago. At the same time, grapefruit production is off by 40 percent.