House, Senate Remain At Odds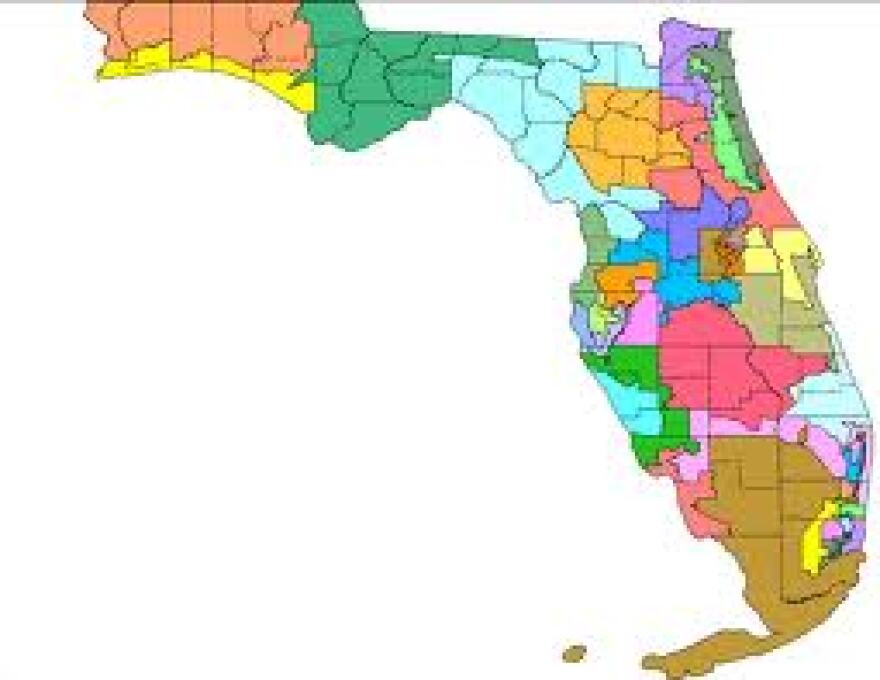 As they waited for a potential Florida Supreme Court decision about how the state's congressional redistricting process should proceed, legislative leaders traded messages Friday that appeared to put them no closer to resolving a standoff over the shape of Florida's 27 U.S. House districts.
In a memo to state House members, Redistricting Chairman Jose Oliva came close to ruling out further consideration of a plan that Senate Reapportionment Chairman Bill Galvano, R-Bradenton, floated on Thursday.
"It is unfortunate that the Senate did not accept the House's concerns during the special session; if the Senate had offered an amendment like the map filed by Chairman Galvano (Thursday) afternoon, that map would have been given serious consideration," wrote Oliva, R-Miami Lakes.
He continued to push a revised version of a staff-drawn "base map" that the House approved in a special session that ended last week. Senate leaders want more far-reaching changes.
New congressional districts are needed after the Supreme Court ruled in July that the existing map violated the anti-gerrymandering "Fair Districts" standards approved by voters in 2010.
"Unless we are afforded more time to conduct a proper vetting, I believe our best course of action is to submit the amended base map as passed by the Florida House of Representatives during special session," Oliva wrote. "Together with the initial base map, it is the only map available to the House at this time that, without further review and evaluation, I can confidently represent fulfills our constitutional obligations."
The special session collapsed after the House and Senate failed to agree on new lines for congressional districts. A few hours later Friday, Senate President Andy Gardiner, R-Orlando, sent a letter to House Speaker Steve Crisafulli, R-Merritt Island, asking for a meeting that would also include Oliva and Galvano.
That meeting would allow the four "to discuss this proposal, the base map as last amended by the House, the possibility of reaching a compromise, and the logistics of enacting a congressional map in a timely manner," Gardiner wrote.
A Leon County judge has asked the Supreme Court for guidance on what to do after the special session ended without a map.