'Seedy' Tampa Makes Headlines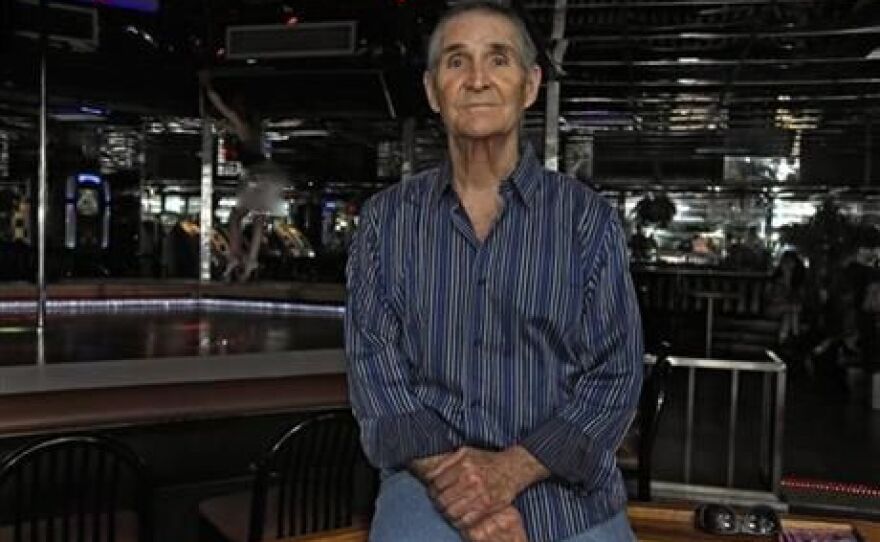 "Tampa: America's Hottest Mess"-- yep, that's a real headline from Salon.com. In his scathing piece, author Will Doig writes:
"The GOP convention's host city is a disaster, and a perfect reflection of where Tea Party politics will lead cities. Tampa is a hot urban mess, equal parts Reagan '80s and Paul Ryan 2010s"
News from other outlets isn't much better. A sampling of headlines reads:
http://www.youtube.com/watch?v=v8y5xIhmZU0&feature=plcp
"In the Spotlight: Guns, strippers to greet GOP, but no storm, please"
"GOP Convention to Be Held in America's Second-Most Pessimistic City"
"Tampa: Seedy Host to Republican Coming-Out Party"
Well--you get the picture.
Tampa resident Susan Endl doesn't like the way her city is being portrayed by journalists.
"I think they're ridiculous and they don't know what they're talking about."
Especially when it comes to the amount of stories on strip clubs.
"Aren't they everywhere?"
Antonio Debose Sr. thinks that regardless of the negative press, the convention will put Tampa on the map.
"For the convention to be here, it's a plus for our city because it has been portrayed for negative things such as the tax scam."
The Bay Area is hosting an estimated 15,000 accredited journalists in the coming days. At the convention center downtown a few days before the RNC, it was still quiet. Engineers and set up crews were busy hanging lights and mobile studio equipment.
Inside the massive hall, where many journalists will work, Steve Elfers of USA Today is planning his team's coverage.
"We'll be covering the main speeches, and we'll be looking for the conversations away from the podium. We'll be leveraging that and trying to find out what's going on behind the scenes as well as what everyone is seeing."
TV show host Jon Stewart puts his own spin on the RNC during his August 16 show:
"This is our last program before we take the show to the conventions that are coming up in Tampa and Charlotte. We won't be on the air next week. Please know this, our training, our preparation will continue the pace."
In a segment called "Correspondent's Training Camp," Stewart's team is shown running around an indoor obstacle course, jumping on trampolines, stretching with their microphones and sitting in makeup chairs--no doubt getting ready for the RNC.
But here's what they said about Tampa in their mock news editorial meeting.
"What do we know about Tampa? It's horrible. Everyone' knows that. It's hot. It's really hot."
So why all the negative press? And will the same scrutiny be placed on Charlotte, North Carolina, the host city for the Democratic National Convention in a few weeks?
Steve Otto of The Tampa Tribune says we're an easy target for national scrutiny in his piece called "Get Ready for a Tampa Bash-athon during the RNC."
Otto wrote:
"Thousands of so-called journalists with time to kill before the evening's free buffet somewhere are going to have a field day while trying to find the hotels for the different delegations scattered from Pinellas to Manatee counties... Just remember that next week is our time in the sun (literally), and that we're soaking in TV time all those wannabe towns and burgs are not."
Once the RNC begins on Monday and all the journalists are in town, maybe then the limelight will shift from Tampa's supposedly "seedy" reputation to the politics at hand. And that's "What They're Saying."
Be sure to check out the accompanying video online here.