The Florida Roundup is a live, weekly call-in show with a distinct focus on the issues affecting Floridians. Each Friday at noon, listeners can engage in the conversation with journalists, newsmakers and other Floridians about change, policy and the future of our lives in the sunshine state.Join our hosts, veteran journalists from our partner public radio stations: WLRN's Tom Hudson, broadcasting from Miami and WJCT's Melissa Ross, broadcasting from Jacksonville.
Students protest Sasse's appointment at UF, and how Florida is assisting those impacted by Ian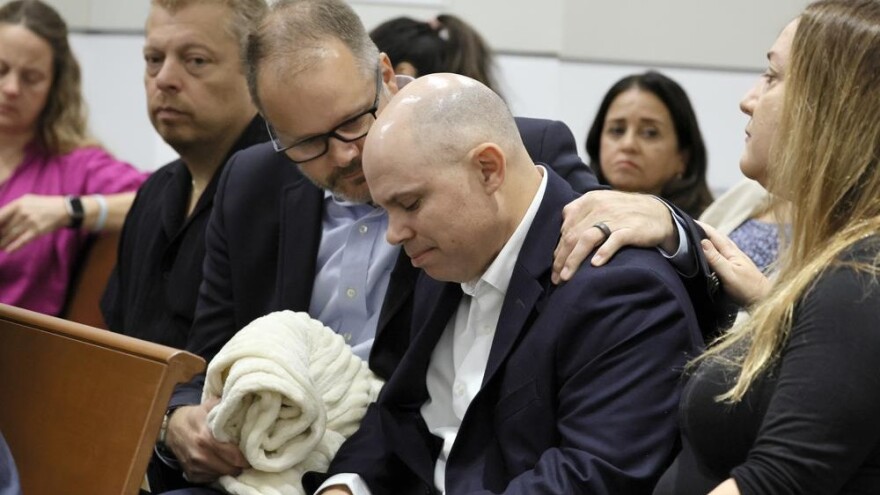 Topics on this week's Florida Roundup include a look at Nikolas Cruz's life sentence, protests over the University of Florida selecting Ben Sasse as its next president, and a look at the Senate race between Marco Rubio and Val Demings.
This week we began the hour with details about the life sentence recommended in the mass murders at Marjory Stoneman Douglas High School in Parkland. A jury decided against the death penalty for killer Nikolas Cruz.
Guest: Gerard Albert III of WLRN.
New UF president
Students in Gainesville protested over the recommended appointment of Sen. Ben Sasse as president of the University of Florida.
Guests:

Rubio and Demings
Then, a closer look at the contest between Sen. Marco Rubio and Rep. Val Demings.
Guest: Skyler Swisher, reporter, Orlando Sentinel.
Help after Ian
Also, what you need to know when it comes to insurance claims after Hurricane Ian.
Guest: Kevin Guthrie, director of the Florida Division of Emergency Management.
Copyright 2022 WJCT News 89.9. To see more, visit WJCT News 89.9.