Read our current and previous coverage of the 2018 election season as you prepare to cast your ballot. You'll find information on important races, explanations of constitutional amendments and details of local referendums.
It's Unclear If Trump Endorsement Spells Victory For Ron DeSantis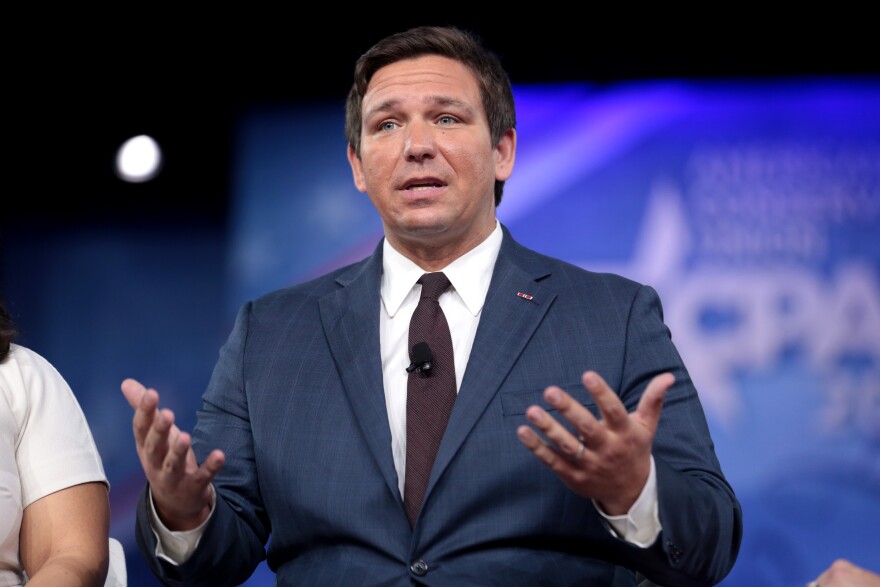 In the Republican race to be Florida's next Governor, candidate Ron DeSantis is now on the offensive thanks to an endorsement by President Donald Trump.
Some recent polling shows DeSantis is increasing his name recognition among Republican voters and even taking the lead over Agriculture Comissioner Adam Putnam. Many people saw Putnam as the favorite in the race prior to Trump's endorsement of DeSantis via Twitter in June.
At the president's rally in Tampa where he called DeSantis a good fried and a "tough, brilliant cookie," Trump supporter Kathleen Martin of Bushnell says the endorsement matters to her.
"I know who I'm voting for: I'm going to vote for DeSantis," she said. "I'm definitely a Trump supporter, so whoever he supports I'm voting for."
But long-time Florida political analyst Susan McManus is not sure whether the support will still carry weight by the August 28 primary, much less the November general election.
She said the situation in Florida differs from the recent governor's race in Georgia where Trump's last-minute endorsement is believed to have pushed Brian Kemp over the finish line for the Republican nomination.
"When he did this thing before successfully it was right close to the election," McManus said. "So we'll see, there's still quite a bit of time, but let's face it, a lot of people have already received ballots for vote by mail and early voting isn't that far away."
McManus added that Trump's endorsement could be both a blessing and a curse if DeSantis becomes the Republican nominee in the general election.
"There's some danger for DeSantis in thinking 'This is all I need is to win this endorsement in a primary,'" she said. "But the bottom line is that he has to win the whole state, and to do that he's going to have to have votes from independent voters and some crossover votes from Democrats. That endorsement might then be a tougher sell."