Legislative Session Enters Final Week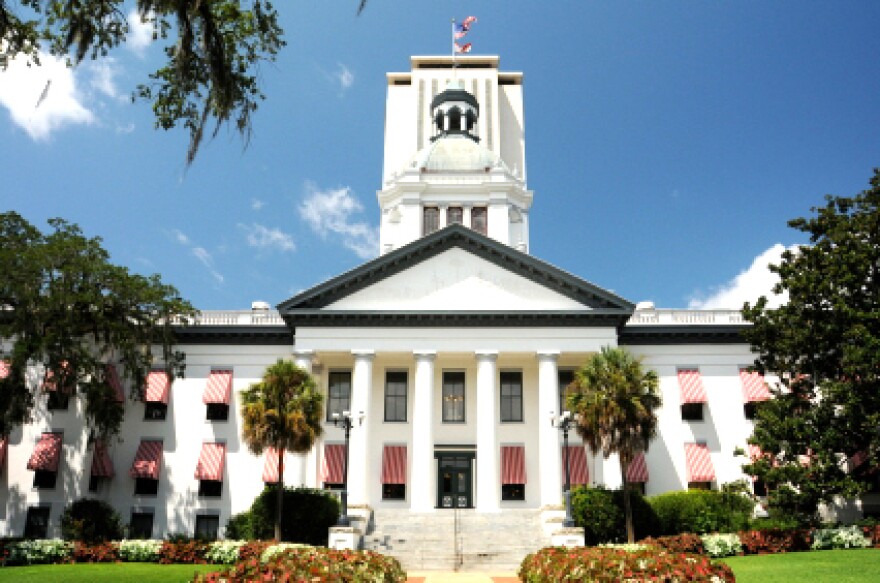 With just days left in their annual session, Florida legislators entered their final week struggling to work out deals on everything from the fine print of a new state budget to a major gambling bill.
The Republican-controlled Legislature also has until May 5 to reach accords on everything from medical marijuana to public school testing and insurance — or they will have wait until next year.
House Speaker Richard Corcoran predicted on Monday that the "regular guy and gal in Florida are on pace to have a legislative session where they win big."
Corcoran, a Land O'Lakes Republican who has been a forceful negotiator this session, scored a victory when the Florida Senate passed a constitutional amendment that if approved by voters would allow more than 4.3 million homeowners to shield an additional $25,000 of the value of their home from most property taxes. The proposal, which will be approved by the Florida House later this week, has been a priority for Corcoran.
The House and Senate have also been able to agree to a $75 million tax cut package that includes a three-day holiday in August for residents to purchase clothes tax-free.
But the fate of a lot of other legislation remains unsettled in the waning moments including:
GAMBLING: Legislators have traded offers on a comprehensive gambling bill that could lead to new casinos in South Florida. But Senate President Joe Negron said that a key sticking point is that the Senate wants to let eight Florida counties add slot machines to existing dog and horse tracks. Voters in those counties approved adding the machines even though state gambling regulators and Attorney General Pam Bondi said they have no legal right to them. The House has been opposed to letting the tracks gain the machines.
BUDGET: Corcoran and Negron negotiated behind closed doors an overall deal on a $83 billion state budget, but they have not yet reached an agreement on many individual spending items. Legislators must have a final version of the budget done by Tuesday in order to end the session on time. Florida law requires a 72-hour "cooling off period" before a final vote on the budget.
EDUCATION: Several high-profile education bills including one that would reduce standardized testing in public schools remain up in the air as well as bills on school recess and charter schools.
MEDICAL MARIJUANA: The Florida House on Tuesday is expected to approve a bill that spells out how the state should carry out Amendment 2, which was approved by 71 percent of Florida voters last November. The House and Senate, however, have yet to reach a firm agreement on what should be included in the final bill.
INSURANCE: It's not clear if the Senate will pass several bills dealing with insurance, including one that would eliminate a type of mandatory auto insurance known as personal injury protection.
LAKE OKEECHOBEE: The House is also scheduled to take up a measure Tuesday that would set up a reservoir south of Lake Okeechobee. The reservoir would be used to store water and reduce the need for discharges from Lake Okeechobee that have been blamed for guacamole-thick algal blooms. The reservoir is a top priority for Negron