Hurricane Matthew Strengthens To Category 3 Storm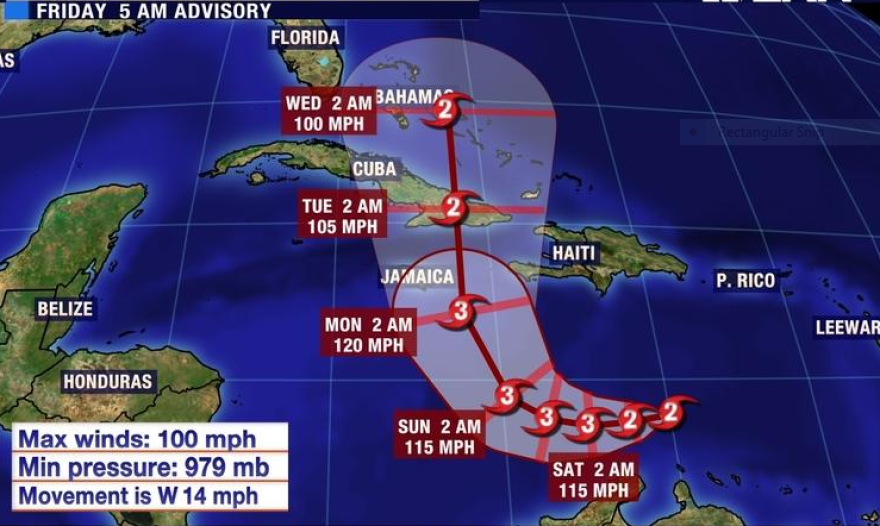 Forecasters in Miami say Matthew has strengthened into a major Category 3 hurricane in the Caribbean.
The National Hurricane Center says Matthew now has top sustained winds of 115 mph (185 kph) and is now centered about 105 miles (170 kilometers) northeast of Punta Gallinas, Colombia. It says the storm as of 11 a.m. EDT Friday was centered about 495 miles (800 kilometers) southeast of Kingston, Jamaica, and moving west-southwest at 12 mph (19 kph).
The center says the Colombian government has imposed a tropical storm warning on a wide stretch of coast from near the Colombia-Venezuela border to Riohacha. Forecasters say people along the Caribbean coast of Venezuela and Colombia should watch the progress of Matthew, along with others in Jamaica, Haiti, the Dominican Republic and eastern Cuba.
The National Hurricane Center also says a hurricane watch may be required for Jamaica later in the day. It also says the government of Aruba has discontinued a tropical storm watch for that island.