Florida's Orange Crop Is 16 Percent Smaller This Season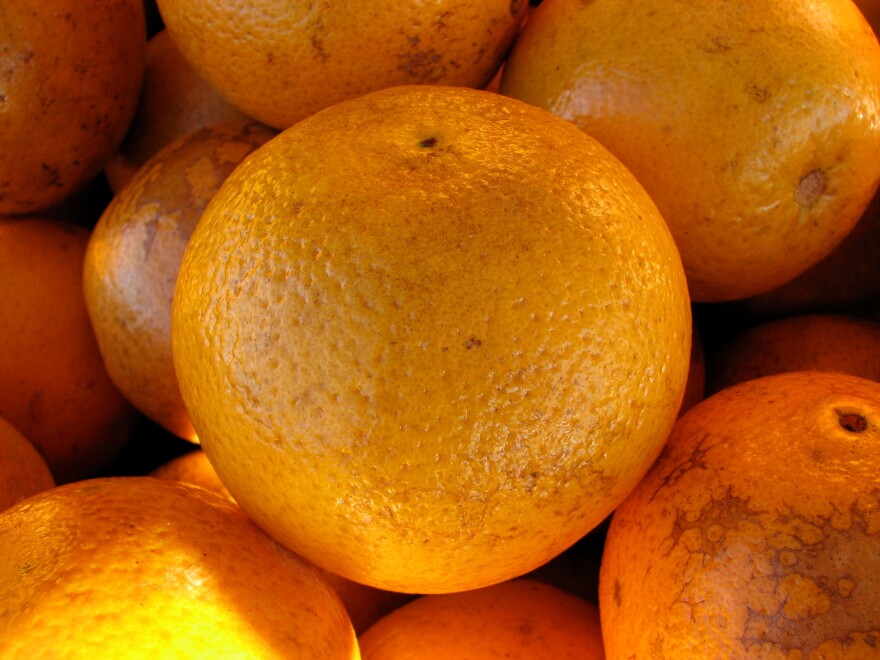 Florida's orange crop this season is 16 percent smaller than last season.
The final estimate released Tuesday showed that Florida produced 81.5 million boxes of oranges during the 2015-2016 growing season.
That compares to the 96.8 million boxes produced last season.
This season, Valencia oranges accounted for 45.4 million boxes and early-to-mid-season varieties made up 36.1 million boxes.
Florida's citrus industry has been decimated in the past decade by the citrus greening disease.
U.S. Department of Agriculture officials also put Florida's grapefruit crop estimate at 10.8 million boxes. Specialty citrus produced 1.8 million boxes.