Five Sheriffs in Florida Join Forces With ICE Agents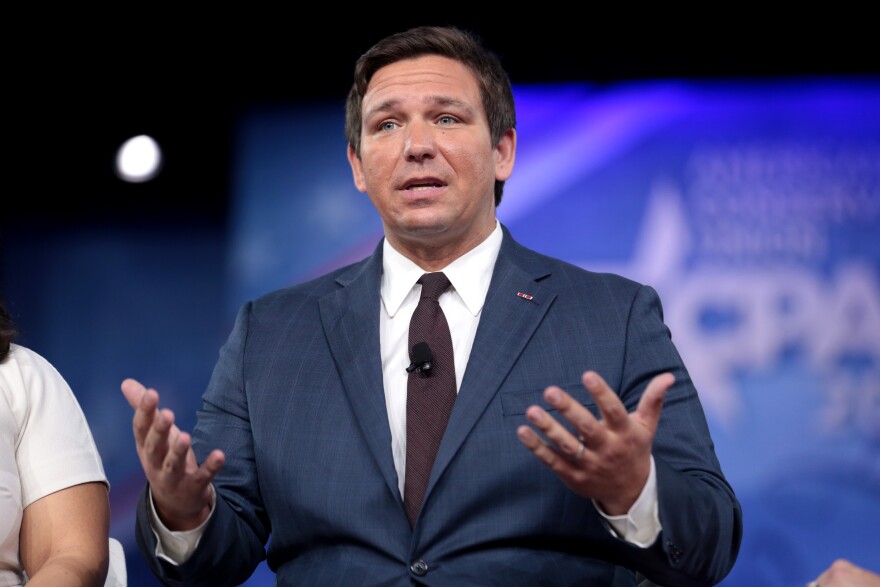 Local law enforcement in five parts of Florida have reached agreements to work with federal agents by detaining suspected criminals longer if they are in the country illegally.
Hernando County Sheriff Al Nienhuis said Tuesday his deputies are now trained to help Immigration and Customs Enforcement as part of a program called 287(g).
"I am happy to report that earlier this month the Hernando Co Sheriff's office actually went live as one of only five counties in the state to become qualified in the program, 287(g)," Nienhuis said at a press conference.
He was joined by Governor Ron DeSantis and relatives of two people who were killed by undocumented immigrants.
Under the program, if someone is arrested, deputies can search a federal database for their immigration status and see if they are eligible to be deported.
DeSantis urged more sheriffs to do the same, and also asked the state legislature to send him a bill that would eliminate sanctuary cities.
"It makes sense to be able to seamlessly work with the federal authorities so that they are not released back into society," DeSantis said.
Other jurisdictions in Florida that have signed agreements with ICE include Jacksonville, as well as Pasco, Collier, and Clay Counties.
Opponents say the practice encourages racial profiling and encourages local law enforcement to act like ICE agents.
"Florida currently has no Sanctuary Cities - so this proposal does little than please his far right base and anti-immigrant agenda," Florida Democratic Party Executive Director Juan Peñalosa said in a press release following the announcement. "DeSantis' proposal will only create fear in immigrant communities, undermine our state's proud diversity, increase racial profiling, raise costs for taxpayers, and sets a terrible precedent in our state."
President Donald Trump supports the policy and wants to increase the number of such agreements nationwide.
According to the Immigrant Legal Resource Center, the number of 287(g) agreements has nearly doubled since 2017. Currently, 78 jurisdictions in 20 states have signed these agreements with ICE.