Tampa Mother Charged With Murder For Tossing Daughter, 4, Into Hillsborough River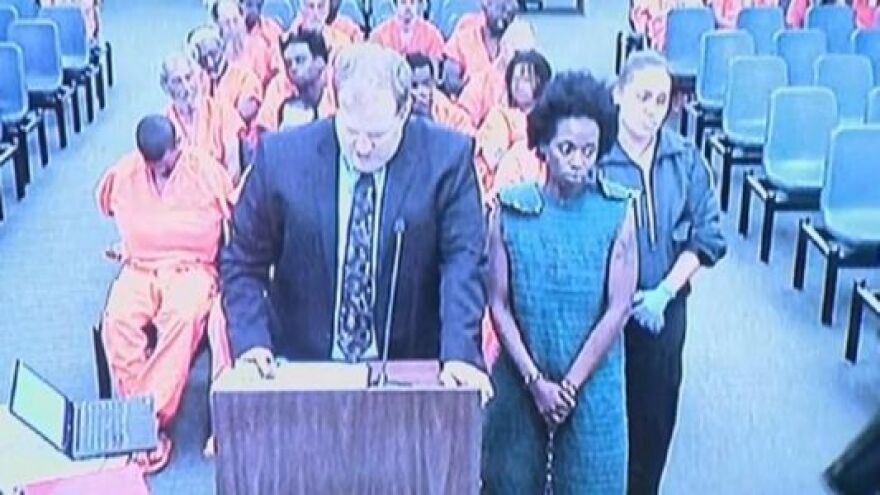 A Tampa woman is being held without bond on first-degree murder charges after she allegedly dragged her 4-year-old daughter into the Hillsborough River and left the girl to drown.
Chief Brian Dugan referred to the case as "tragic, chaotic and unbelievable" at a Friday morning news conference at Tampa Police headquarters.
Dugan said Shakayla Denson, 26, stole a car from Jordan Auto Repair on N. 40th Street, a short distance from her apartment, just after 3 p.m. Thursday.
She forcefully pushed her daughter, Je'Hyrah Daniels, into the vehicle. A witness who tried to intervene was slightly struck by the car, but was not injured.
Denson parked the vehicle on Rome Avenue just north of Aileen Street. Just before 4 p.m., witnesses saw her drag Daniels into the Hillsborough River by the arms and then pull her close to her chest. Witnesses also said both mother and daughter were screaming.
About halfway across the river, with the water near the top of her shoulders, Denson released the child, turned around and waded back to the shore.
Police were called to the scene. At about 4:30 p.m., a member of the Tampa Police dive team found the unconscious girl submerged about 75 feet offshore. She was rushed to St. Joseph's Children's Hospital, where she was pronounced dead.
"The whole thing is just unbelievable," said Dugan. "It's hard to believe that somebody would steal a car with a child and then leave them to drown in the Hillsborough River."
"Our diver, when he found her, he brought her lifeless body to shore and handed her over to Fire Rescue and they took her...to St. Joe's," Dugan told reporters, his voice slightly cracking. "And I walked up to the diver and I said to him, 'Well how old do you think she was?' and he looked at me and he said, 'She's the same age as my child.'"
Officers said they found Denson walking near the scene. She was taken into custody and charged with murder, aggravated child abuse and grand theft auto.
The biggest unanswered question in the case remains, "Why?"
"We're still digging into that. Unfortunately, when you deal with these tragic situations, we tend to have more questions than we do the answers. We're still digging into Denson and what her state of mind is," said Dugan. "We're going to have to figure out what her mindset was that took her and put her in a place where she would leave a four-year-old to drown in the Hillsborough River."
Hillsborough County Sheriff Office records show Denson had been arrested in 2016 for failure to appear in court on petit theft charges and in 2017 for failing to appear in court on a charge of driving without a license.
The Sheriff's Office released a statement Friday afternoon saying that on June 19, their Child Protection Investigation Division looked into a report of "inadequate supervision" against Denson.
That matter was closed on July 31 -- two days before the murder -- due to "to no indicators of maltreatment, abuse or neglect."
The statement said investigators have conducted an additional review of the case after Thursday's series of events and concur with the original findings. It concluded with a message to the community:
"Our hearts hurt for the loss of Je'Hyrah Daniels. These types of matters are without a doubt some of the most emotionally tolling types of cases law enforcement encounters. As an office made up deputies and civilians who are fathers, mothers, sons and daughters before anything else, we send our deepest condolences for the tragic loss of this young child."
The incident is similar to a January 2015 case where John Jonchuck Jr., then 25, allegedly threw his 5-year-old daughter, Phoebe, off the Dick Misener Bridge in St. Petersburg.
Police say she fell over 60 feet into Tampa Bay, where a marine rescue crew discovered her body a short time later.
Jonchuck is still facing first-degree murder charges. His trial is set to begin in late September.