Pinellas Still Trying to Get Barrier Island Residents into 'Hurricane Re-Entry' Program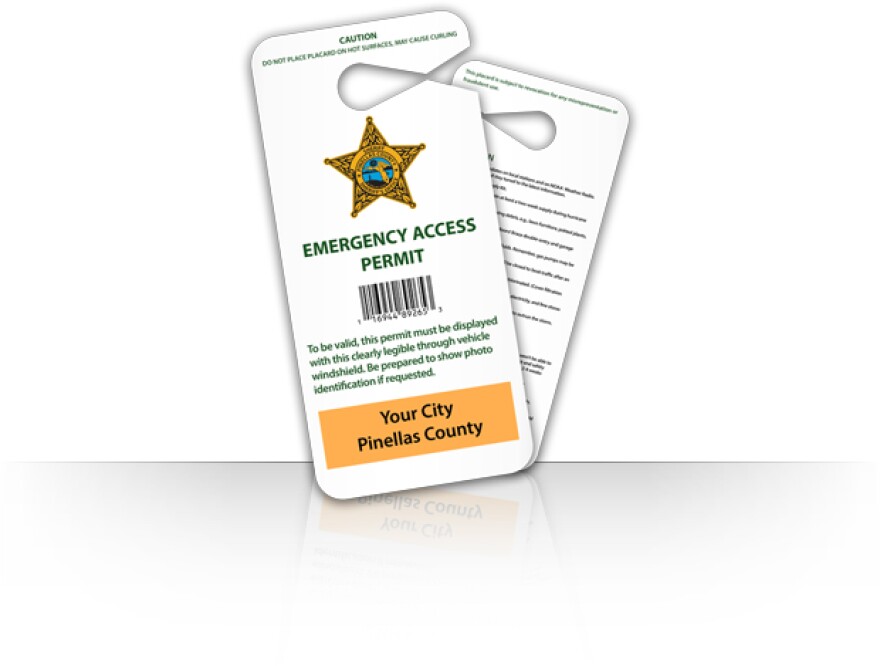 Pinellas County emergency officials face some major challenges evacuating about a dozen barrier islands before a hurricane hits. But Pinellas County Sheriff Bob Gualtieri says that, in many cases, the trip back after a storm is actually more stressful.
"People, rightfully so, don't know what has happened to their homes and to their properties and their livelihood and their business, they want to get out there and they want to get out there now to assess the damage and try to get their lives back together again," he said.
In addition, law enforcement wants to make sure the right people - residents and business owners, and not possible looters - get back onto those islands.
So earlier this year, the Pinellas County Sheriff's Office unveiled a barrier island re-entry program. People who live or work on the islands need to have a hang-tag permit that deputies will scan on their return to allow them through one of nine entry points.
However, in the four months or so since the program was unveiled, the response hasn't been what they expected.
During a Monday event at the County Emergency Operations Center in Largo marking the start of the 2015 hurricane season, Gualtieri estimated they'd hand out as many as 88,270 permits. But as of last week, only 17,717 people have received one (20 percent). In addition, of the 40,267 properties on the barrier islands, only 9, 572 have applied (24 percent).
"And that gives me a lot of concern because what I know is going to happen is that if the event comes and we do have to evacuate and we have to get people back in, is they're going to complain, and they're going to be complaining because they can't get in or because they're going to be significantly delayed," Gualtieri said. "You're going to have one lane where people have the [permits], and they're going to be breezing through because the barcode scanner is there, they're going to get scanned in and they're going to go and everybody else is going to get backlogged and it's going to be a mess."
Residents and business owners are being urged to register with their local community for a re-entry permit. You can find out how by clicking here.
The program uses software developed by the Pinellas County Sheriff's Office. Gualtieri said his office is picking up the $41,o00 it cost to print the permits and for the scanners deputies will use.