Judge Sets Trial Date in Pasco Theater Shooting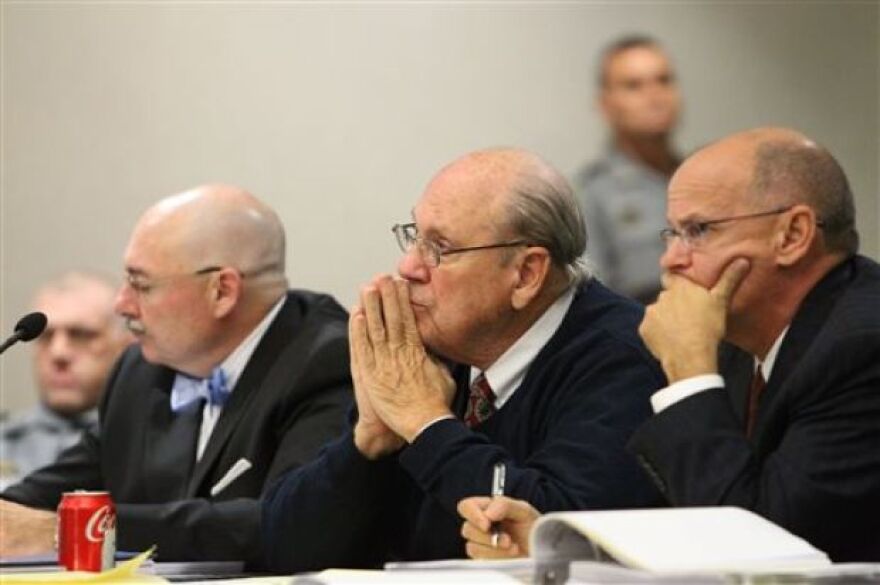 A Florida judge set a tentative trial date on Wednesday in the case of a 72-year-old man accused of fatally shooting another man during an argument in a movie theater.
Judge Pat Siracusa set a March 2 trial date and said he wants to move the case along as quickly as possible for the sake of the families involved. Another hearing to confirm the date is set for Oct. 15. Siracusa said he expects the trial to last three weeks and garner significant national media attention.
Retired Tampa police Capt. Curtis Reeves is accused of shooting Chad Oulson, 43, on Jan. 13, during previews for "Lone Survivor." They were apparently arguing over texting. Oulson's wife, Nicole, was grazed in the hand by the bullet that killed her husband, police said.
Reeves was charged with second-degree murder and with aggravated battery. He was released on $150,000 bail in July. The former Tampa officer must stay at home except to attend church or go to the doctor's office or the grocery store. He also had to surrender any firearms.
Oulson worked at a motorsports store and left behind a young daughter.
Defense attorneys and prosecutors both told the court they weren't close to any sort of plea deal; an assistant state attorney told the judge that he was seeking life in prison for Reeves, and Reeves' attorney said he was looking for the charges to be dropped.
Reeves, who wore a suit and tie to court on Wednesday, walked out the front door of the courtroom after the hearing while holding his wife's hand. His attorney, Richard Escobar, said he and the legal team are still months away from deciding whether to file a motion under Florida's so-called "stand your ground" law.
Escobar has said in the past that Reeves felt his life was in danger after Chad Oulson threw an object at him during the confrontation in the theater.
"These charges and hearings take a toll on him," said Escobar. "He's interested that a thorough investigation is done by both sides."
Nicole Oulson also was in court to watch the procedings. She didn't speak to the media, but her attorney did.
"We want answers," said TJ Grimaldi. "We want to make sure he's put away for the rest of his life."