Attorney Morgan Taking Medical Pot Issue to Tallahassee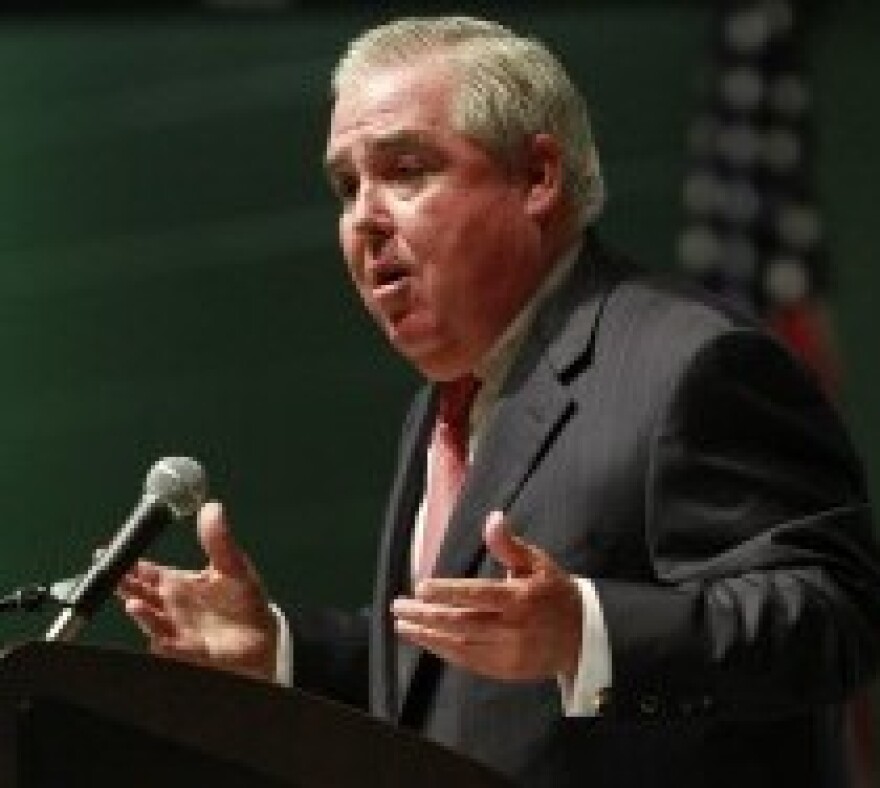 The primary backer of a medical marijuana amendment has not given up the push despite Tuesday's rejection by Florida's voters, this time with an eye on the Legislature.
"This fight does not end tonight, the fight begins tonight" attorney John Morgan said late Tuesday in an email to the initiative's supporters. Tomorrow we go to Tallahassee."
Morgan noted that Amendment 2 had more support than any winning candidate for governor or president in Florida over the past few decades. The bid received just under 58 percent of the vote, just shy of the 60 percent threshold needed to pass.
"Tallahassee politicians can ignore polls and ignore activists. They cannot ignore a clear majority of Florida voters," Morgan said.
At forums around the state, it appeared backers of the amendment had momentum on their side. Supporters far outnumbered opponents at events, and polls – for a time – seemed to mirror that.
But pleas of compassion for the sick and a majority of votes were not enough to fend off accusations that the amendment was riddled with holes.
Florida's sheriffs were strong critics of the plan, with Polk County Sheriff Grady Judd among the most vocal as a leader in the Don't Let Florida Go to Pot coalition.
A main concern was what he called loopholes that created "de facto legalization" in a constitutional amendment. He said those who voted against the proposal recognized that.
"We are confident that the voters of Florida have made the right decision," Judd said in a statement through the Florida Sheriffs Association. "The people of Florida were too smart to buy into the weak language and huge loopholes into this amendment, which would have created de facto legalization of marijuana and given our children legal access."
Judd has said marijuana in its current form is not medicine, but he would favor lawmakers addressing legislation after studying what elements of the plant might have health benefits
California voters were the first to legalize medical marijuana in 1996, and 22 other states and the District of Columbia have followed. This year, Florida passed legislation to approve use of low-potency marijuana for certain medical conditions, but Amendment 2's supporters said a broader provision was needed to help people of varying illnesses.
People United for Medical Marijuana, which ran the United for Care effort in support of Amendment 2, spent more than $6.5 million in the past year to spread a message of compassion for patients in pain. It had significant financial backing Morgan, who employs Charlie Crist.
Crist, the Republican-turned-Democrat former governor who unsuccessfully challenged incumbent Rick Scott for his old position, said he favored the amendment, a sentiment echoed by many Floridians.
Opponents spent more than $6.2 million to spread their message that the shoddy measure was not designed to help the suffering. They had the backing of Sheldon Adelson, a Las Vegas casino magnate who gave the bulk of the money raised by the Drug Free Florida Committee, which funded the Vote No on 2 campaign.
"Floridians defeated Amendment 2 because they had the benefit of both sides of the story – and the truth is that Amendment 2's loopholes made it nothing more than de facto legalization of marijuana," said Sarah Bascom, a spokeswoman for Vote No on 2.