Pasco Kangaroo Dies, Owner Charged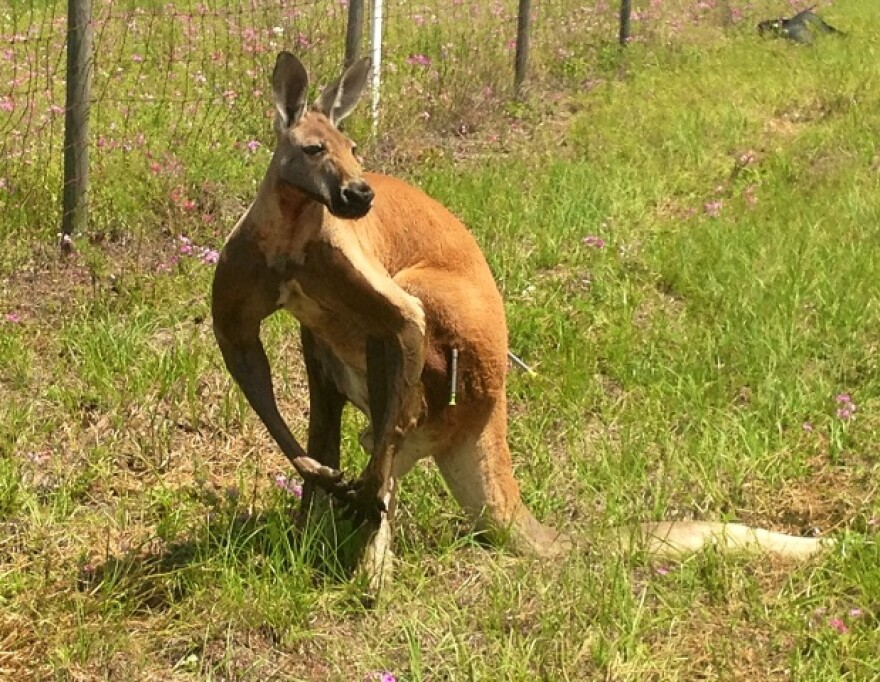 The kangaroo who was captured in Pasco County last weekend died shortly afterwards, and officials say the animal's owner has been charged with a misdemeanor - not related to the death, but its escape.
On Friday, Pasco County Sheriff's officials said that a necropsy would be conducted on the kangaroo, but the Tampa Bay Times reports that didn't end up happening.
"It's not standard procedure," said Florida Fish and Wildlife Conservation Commission spokesman Baryl Martin said Saturday. "There were no unusual circumstances surrounding the death of animal." He compared its death to that of an escaped cow or other livestock. The body has already been disposed.
Martin says the 5-foot-tall, 2oo-pound kangaroo, which escaped June 1st in Lacoochee, was captured the next day by deputies, wildlife officials and a Pasco man who wrestled the animal to the ground.
Martin said it died the night of June 2nd of cardiomyopathy, or 'excited delirium,' most likely because of stress caused by being shot with tranquilizer darts. He added that the FWC wasn't sure when investigators found out about the death.
The kangaroo died at the farm it had escaped from north of Dade City. Farm owner John Chatfield first told deputies it wasn't his animal, but an investigation showed that wasn't the case. He was charged with improperly caging the animal - a misdemeanor - that carries penalties of a fine up to $500, up to 60 days in jail, or a combination of the two.