Number of Bald Eagles Soars in Florida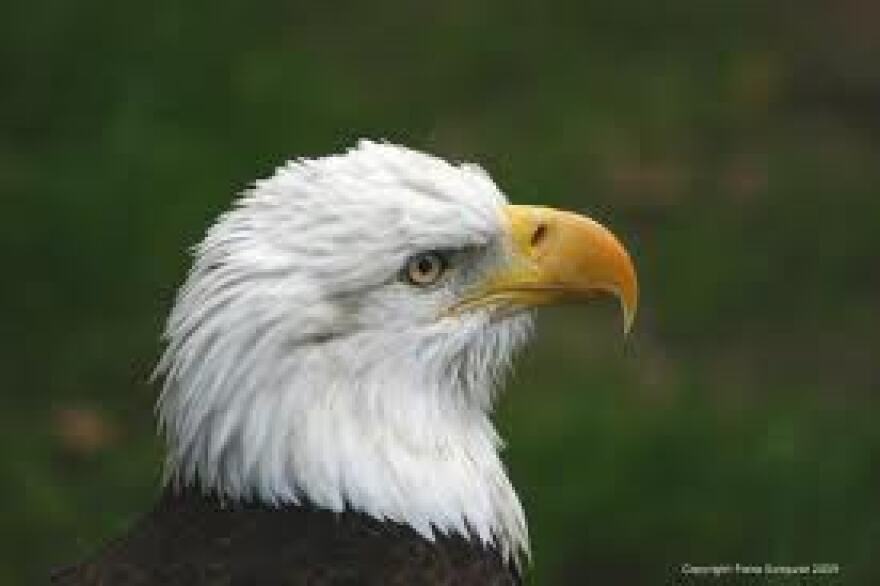 The bald eagle population is increasing in Florida, which continues to be one of the top spots in the lower 48 states for bald eagles to nest and raise their young.
That's the word from the Florida Fish and Wildlife Conservation Commission. Based on its 2011 aerial survey, they estimate there are 1,457 active bald eagle nests in Florida, nearly a 9-percent increase since 2008, when the state implemented a bald eagle management plan. That's up from just 88 active nests in 1973.
Today at the Audubon Center for Birds of Prey in Maitland, leaders from the FWC and Audubon Florida highlighted the bald eagle's recovery and the ongoing challenge of conserving these large raptors.
"Bald eagles have made a remarkable recovery in Florida. The FWC and Audubon are working together to protect bald eagles in Florida, so these majestic raptors will continue to soar as a symbol of national pride and conservation success," said FWC Chairman Kenneth Wright.
For 20 years, Audubon Florida has recruited citizen-scientists to monitor eagles and their nests through its EagleWatch program, active in more than 40 counties. By monitoring more than 20 percent of the state's nesting pairs, these volunteers make a significant difference in conserving the species.
Working with ranchers and other landowners to protect bald eagle habitat is another priority for Audubon, with its involvement going back 50 years to the start of the Cooperative Kissimmee Eagle Sanctuary Program.
Florida's greatest concentrations of bald eagle nesting territories are clustered around coastal and freshwater areas such as the Kissimmee Chain of Lakes. In 2011, Osceola and Polk counties ranked first and second, respectively, for highest number of documented bald eagle nests.
Bald eagles almost disappeared from the lower 48 states by the mid-20th century, with an estimated 417 pairs in the United States in 1963. The use of the now-banned pesticide DDT was causing eggshells to weaken and break under the weight of adults incubating eggs.
Today, a healthy and stable eagle population in Florida will depend on continued availability of appropriate nesting and foraging habitats, as well as protection from disturbance during the nesting season.
While the bald eagle is no longer listed as an endangered or threatened species, it is federally protected under the Bald and Golden Eagle Protection Act and Migratory Bird Treaty Act. It is illegal to feed, disturb, take or possess a bald eagle, its feathers, nest or eggs.
The public can help conserve bald eagles in Florida by following state guidelines for activities near eagle nests, and by reporting new eagle nest locations to BaldEagle@MyFWC.com.