Richard Corcoran is approved as New College interim president by the state Board of Governors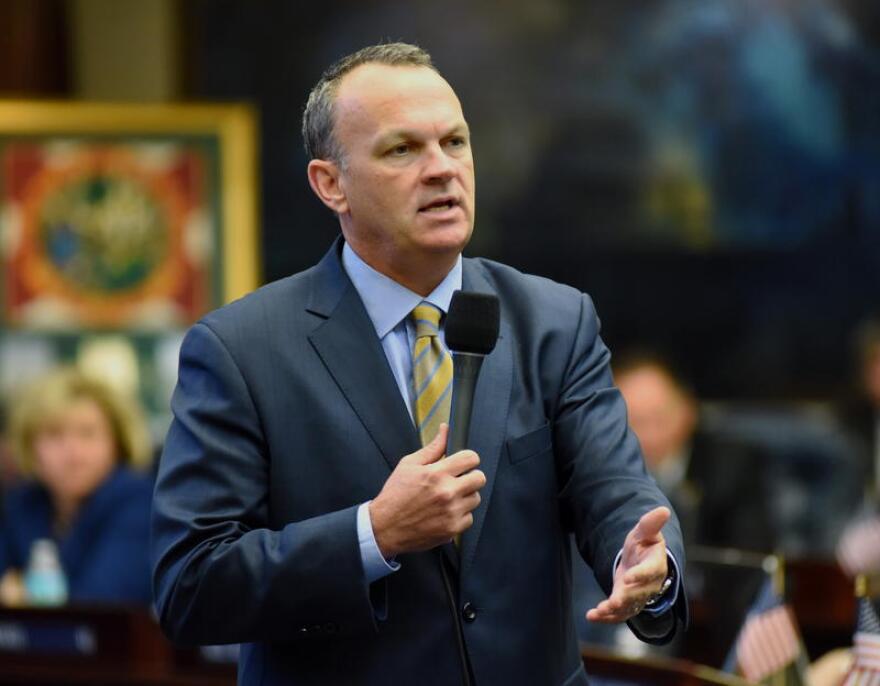 Corcoran will lead the Sarasota liberal arts university through September 2024 if a permanent president isn't named before then.
The State University System Board of Governors has signed off on making Richard Corcoran the interim president of New College of Florida.
The former House speaker and state education commissioner is set to take the helm of the Sarasota liberal arts school Monday.
The vote was not unanimous, but the two governors who voted against it did so for different reasons.
Speaking during Wednesday's Zoom call, Deanna Michael, a University of South Florida education professor who represents faculty statewide on the board, expressed reservations on how previous president Patricia Okker was fired by New College trustees.
Her dismissal came days after six conservative-leaning members were appointed by Gov. Ron DeSantis.
Michael first presented a motion from the Advisory Council of Faculty Senates opposing what she called "the unjustified removal and replacement" of Okker, before saying that she's worried about how the turmoil is affecting New College students.
"With all of the media coverage and social media posts, I'm worried that the current students at New College do not feel as though they are welcome to continue at New College," Michael said, later adding, "I'm just really concerned about ... how the appearance of instability or the actual instability at New College affects students continuing or (new students) selecting New College."
Board member Jose Oliva, who succeeded Corcoran as Florida House Speaker in 2018, also voted no, but his concerns were over a provision in Corcoran's $699,000 a year contract that would allow him to earn a bonus of as much as 15% of his salary.
"I would like moving forward ... to ensure that this board has a greater hand in constructing an architecture that boards of trustees can use when putting together these types of contracts, and particularly in the area of bonuses, I would like greater oversight and participation on how bonuses are structured, and how they are awarded," said Oliva.
"I would hope that moving forward, we'd have an opportunity to be able to participate in a more robust way and not simply an up and down vote, which unfortunate I cannot give here today."
However, Oliva added that his vote had nothing to do with what he thinks of Corcoran.
"If what the board is looking for is someone that will remove the entrenched bureaucracies and fight the status quo, will they be hard pressed to do better than Richard Corcoran," Oliva said.
Okker was paid a base salary of $305,000 a year to lead the school of approximately 700 students before she was fired Jan. 31 as part of DeSantis' efforts to rebrand New College, part of his targeting of what he calls "trendy ideology" on college campuses.
New College officials indicate that they will launch a national search for a president, but have set Corcoran's contract to run through September 2024 if a permanent president isn't selected before then.
The News Service of Florida reports Corcoran's salary was a point of contention during a meeting of the New College Board of Trustees on Tuesday.
"There's been no other candidates considered. So I just don't understand if the justification is that this is a competitive salary," said trustee Grace Keenan, president of the New College Student Alliance.
Charles Kessler, one of the recently appointed trustees, defended the pay package.
"I think the justification for it is the expectation and the hope that the budget of the college will be growing in the next few years," Kessler said Tuesday.
State lawmakers signed off Feb. 15 on directing $15 million to New College for expenses like recruiting new faculty.
Corcoran was not present on Wednesday's call, as officials said he was traveling internationally.
He's also missed three other New College meetings involving his hiring, including Tuesday's discussion.