News about coronavirus in Florida and around the world is constantly emerging. It's hard to stay on top of it all but Health News Florida and WUSF can help. Our responsibility at WUSF News is to keep you informed, and to help discern what's important for your family as you make what could be life-saving decisions.
Carnival Cancels November Cruises Out Of Florida Ports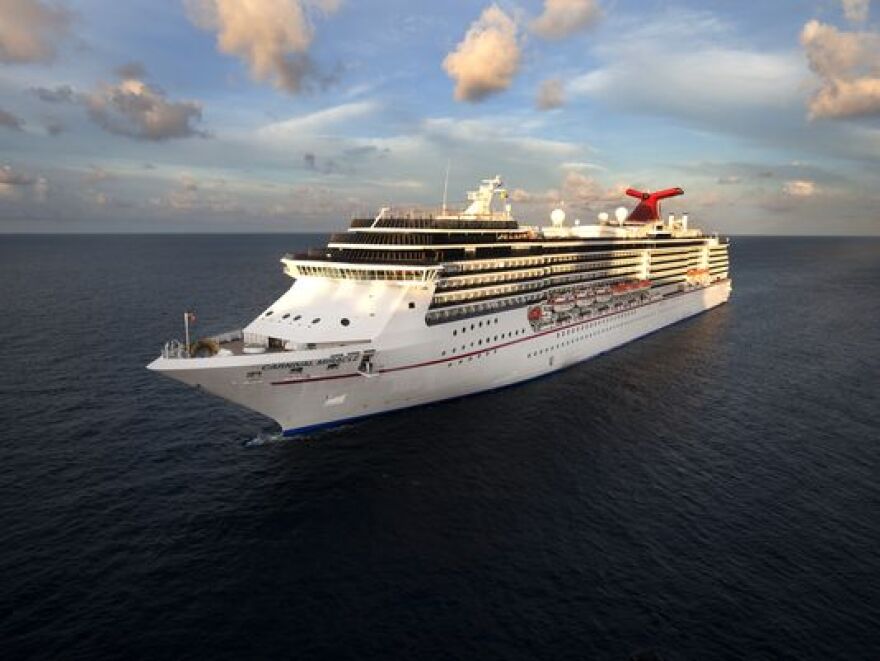 It had originally planned cruises out of Port Canaveral and Miami.
Carnival Cruise Line says it's canceling its remaining cruises scheduled for November out of two Florida ports, as well as five cruises from Australia at the beginning of next year.
The cruise line had previously announced it was canceling for the rest of the year all U.S. cruises except for trips out of Port Canaveral and Port Miami after the U.S. Centers for Disease Control and Prevention extended a ban on large cruises in U.S. waters through Oct. 31.
But Monday's announcement nixed trips in November on the six ships operating out of the two Florida ports.
The cruise line says it is also notifying guests that five cruises on Carnival Splendor out of Sydney, Australia, next January and February have been canceled.
The CDC had suspended cruises from U.S. ports in March after there were coronavirus outbreaks on a number of ships, with at least 41 deaths. The order was set to expire Oct. 7 until it was extended to the end of the month.