Florida doesn't do anything by the book -- that includes celebrating the holidays. So this season, WUSF is extolling all the ways to enjoy the holidays with a Florida twist... and we want your input.Tell us about your Florida holiday tradition. Does your family take part in a lighted boat parade, lace up for a jingle bell run or spend New Year's Eve making sand sculptures?Then there are the decorations. Show us your seashell ornaments, palm trees wrapped in lights and flamingoes in Santa hats.We want your recipes, too. Do you dress your gingerbread men in Bermuda shorts or dip your latkes in Key lime jelly?And how to do show out-of-town guests a good time in the warm weather? Do you take them caroling down the beach or spend all eight nights of Hanukkah at Disney?Get creative. Share your photos, videos, recipes, tweets, memories, short essays and anything else that would make us say, "That's so Florida!"Your submission might end up on wusfnews.org/floridaholidays... or even on the radio.Here are some ways to join the fun:Post a photo or short story on our wall at Facebook.com/WUSF.Send a tweet to @WUSF with the hashtag #floridaholidays.Leave a phone message for WUSF reporter/producer Dalia Colón at (813) 974-8636.Email Dalia at daliacolon@wusf.org.We'll collect your submissions through Dec. 21 at 5 p.m. Check this blog daily for new content, and listen WUSF 89.7 through the end of the year to hear how your fellow Floridians celebrate the season.
Florida Holidays: Publix Commercials Make Us Cry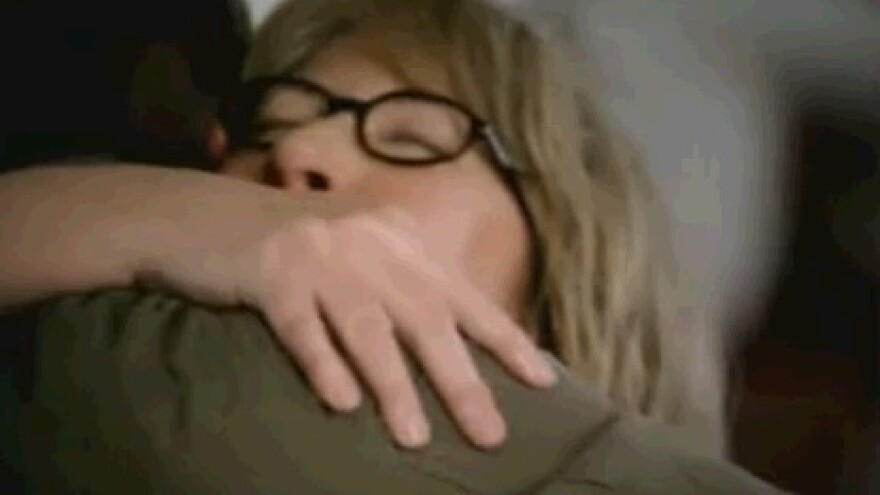 Confession: Publix holiday commercials turn me to mush.
Maybe it's the music. Maybe it's because I'm already in the holiday spirit. Or maybe it's just good marketing.
Whenever a holiday approaches, I brace myself for a good cry, courtesy of the Lakeland-based supermarket chain.
The ads are like little movies. Even the Spanish-language commercials fill my eyes with lágrimas.
This one from 2008 still gets to me:
But it's not just the commercials around Christmastime. I also got misty-eyed over this Valentine's Day ad:
Even Mother's Day commercial made me tear up... and that was before I became a mom.
Am I alone here? Do you think Publix holiday commercials are sweet or sappy? Weigh in on our Facebook page.