Works by Surrealist Master Salvador Dali on Display in U.S. for the First Time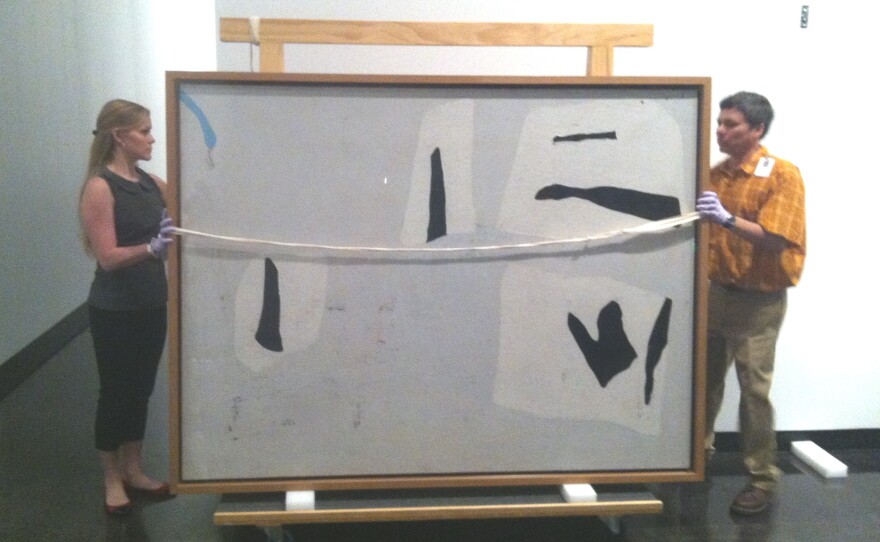 Some works feature the trademark surrealistic flair that could only come from the brush of Salvador Dali. Others are from so early in his career that they don't look like his trademark work. And they all have never been on display in the U.S. Beginning today, art lovers on this side of the Atlantic will get their first look at 12 works by Dali.
Salvador Dali Museum senior curator William Jeffett eyes an early work by Dali, appropriately titled "Abstract Composition."
"It has traces of figuration, and at the same time, it looks like a completely abstract painting," he says.
It's one of a dozen works by the surrealist master that are on display in St. Petersburg for the next six months.
"They're very interesting for us because they represent, generally speaking, things that we don't have in our own collection," says Jeffett. "They provide a complimentary view of our work that will show some things that you wouldn't see in our own views of Dali."
It's part of "Royal Inheritance," works on loan from the Museo Nacional Centro de Arte Reina Sofia in Madrid. In return, the Dali Museum will loan several works next month to the Centre Pompidou in Paris on November 21.
The exhibit will commemorate the thirty-third anniversary of the last French retrospective of Dali's work. Dali will be shown in Madrid beginning April 23rd, 2013.
Starting today, the Salvador Dali Museum in St. Petersburg is spotlighting a dozen works by the surrealist master for the first time. WUSF's Steve Newborn talks with museum director Hank Hine about the new exhibit. First, he takes a look at "Nude in the Water," and then moves on to an early Dali work, appropriately titled "Abstract Composition."
To listen to their conversation, click on the "Listen" icon above.