Gillum trial: Jurors begin deliberations, break for weekend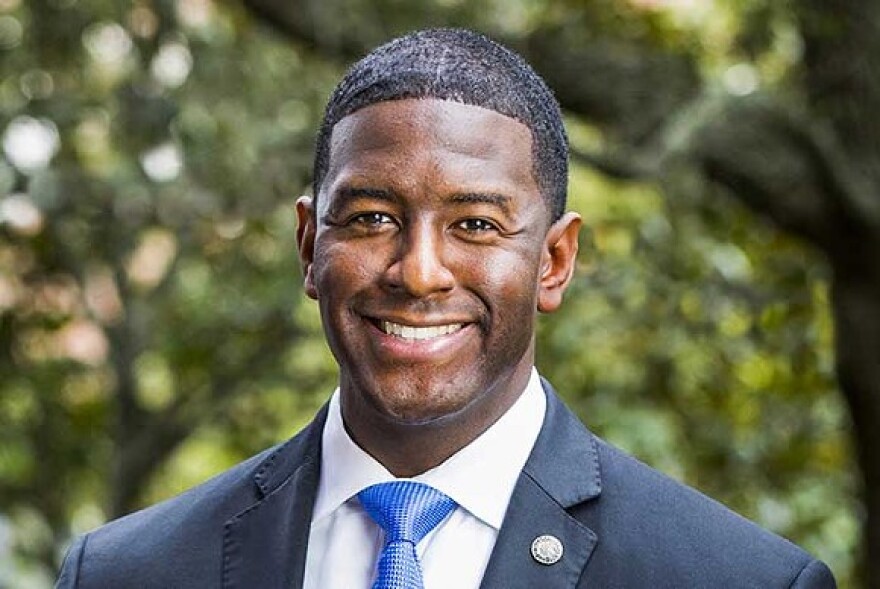 Federal prosecutors and defense attorneys wrapped up their arguments Friday after a nearly two-week trial.
Jurors deliberated for several hours Friday before breaking for the weekend in the corruption case against former Florida Democratic candidate for governor Andrew Gillum, who came within a whisker of defeating Republican Ron DeSantis in 2018.
Federal prosecutors and defense attorneys made their closing arguments Friday morning following a nearly two-week trial. Later that afternoon, the Tallahassee Democrat reported that jurors had three questions: Can one defendant be found guilty of fraud and not the other? When will the jury be dismissed for the day? And what is a lay definition of a material fact?
U.S. District Judge Allen Winsor responded that one defendant can be found guilty and not the other, jurors can recess at any time and come back either Saturday or Monday and the definition of a material fact is already in jury instructions.
The jury will reconvene Monday morning.
Prosecutors have accused Gillum of using a fake job at a friend's public relations agency to funnel tens of thousands of dollars in campaign money to personal accounts. They said Gillum was struggling financially after quitting his $120,000-a-year job with the People for the American Way group to run for governor.
Defense attorneys have argued that the public relations job was legitimate.
Gillum is also accused of lying to undercover FBI agents posing as developers who paid for a 2016 trip he took with his brother to New York, including a ticket to the hit Broadway show "Hamilton."
Gillum faces a potentially lengthy prison sentence, although, under federal sentencing guidelines, he is likely to get far less than the maximum.
A public relations executive and Gillum adviser, Sharon Lettman-Hicks, has also been charged in the case.
Gillum, 43, a former Tallahassee mayor, sought to become the first Black governor in Florida history when he took on DeSantis in 2018. Gillum lost by less than 34,000 votes to DeSantis, triggering an automatic recount.
Updated: April 28, 2023 at 6:43 PM EDT
This story has been updated with jurors wrapping deliberations for the day and breaking until Monday.