New Women's Leadership Conference Announced
Hundreds of business women gathered Thursday at the Floridan Palace Hotel in downtown Tampa for a luncheon, guest speakers and special announcement.
The announcement was tucked inside a black, matte envelope and covered in orange, purple and pink chevron print with a quote from Harry Potter author, J.K. Rowling.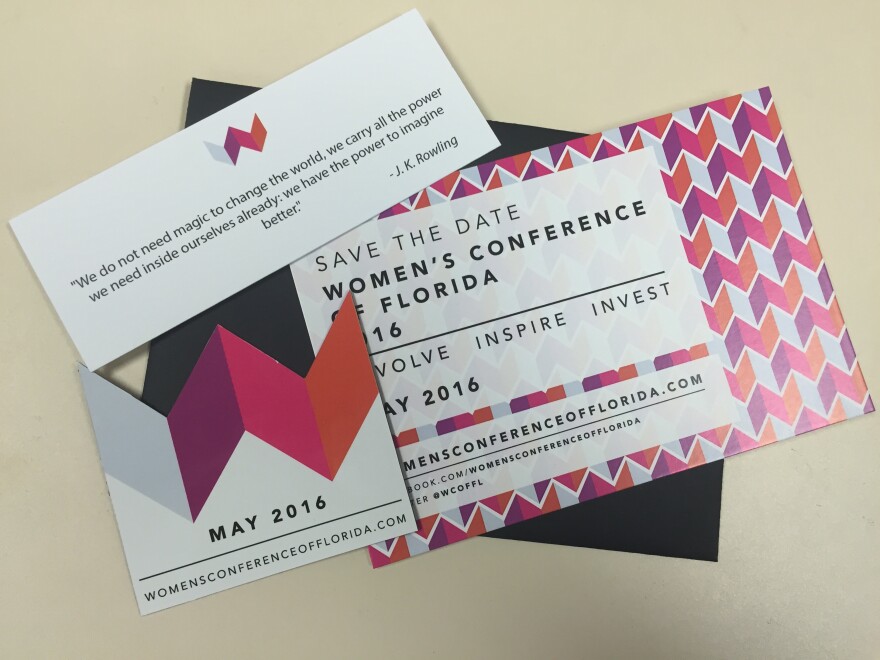 The news? A new conference aimed at helping Florida's professional women network and find resources to empower them to take on leadership opportunities.
The first Women's Conference of Florida is planned for May 2016 in Tampa, and will include workshops, panel discussions and networking opportunities for professional women around the state.
Arlene DiBenigno, CEO and president of the conference, said the event has been in the works for a long time. She enlisted her friend, business woman and conservative political pundit Carly Fiorina to be the keynote for the luncheon.
"We've always had the conversation of how she was a secretary and rose to the ranks of being a CEO," DiBenigno said. "But in her career, looking around, there aren't many women that have been able to do that and why is that?"
"We have always come back to the same conversation and three weeks ago I called her and said, 'I'm going to do this' And she said, 'I will be there and help you.'"
Fiorina spoke to the audience before the conference announcement was made.
She previously served as CEO of Hewlett-Packard from 1999 to 2005 and in 2014, launched the Unlocking Potential Project. Fiorina discussed her own experiences as a CEO and issues that face women every day.
"When we talk about how important it is to engage women, it's not because women are more important than men or better than men," Fiorina said. "It's because women represent half the potential in the world.
"And we know that when women get engaged in anything- in poverty alleviation, in disease eradication, in illiteracy- you get a woman engaged in the world's problems or in business or in politics, everything gets better."
Hillsborough County Commissioner Sandy Murman is chairing the conference because she believes women need a way to build themselves up in a world that teaches them to tear themselves down.
"Through my 20 years of private stay at home to a successful business career and then 20 years in public service, I have seen women tear themselves down. For 40 years," Murman said. "And I knew I had to commit to do something about it."
The Women's Conference of Florida will not end after its two-day premiere in downtown Tampa next year, DiBenigno said. She said it will be a self-sustaining organization that raises awareness of issues important to women.