See aerial pictures that show Hurricane Ian's toll
A destroyed Sanibel Causeway, eroded beaches and piled up boats are just some of the scenes of devastation that were captured.
Hurricane Ian destroyed several portions of the Sanibel Causeway, the series of bridges that connects mainland Florida to Sanibel Island — which is home to some 6,500 people and located just south of where the storm made landfall. The Category 4 storm caused severe damage and flooding to Fort Myers and other gulf coast cities. ⁠
Take a look at the photos.
Copyright 2022 NPR. To see more, visit https://www.npr.org.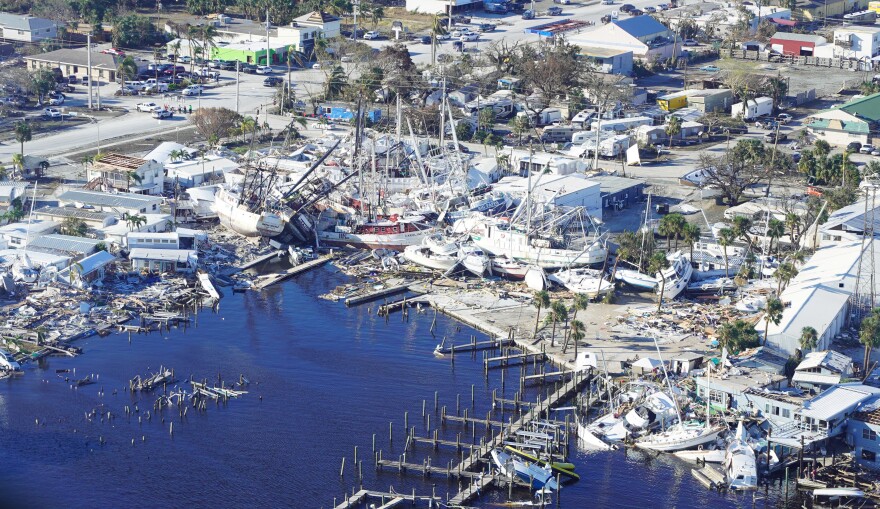 Corrected: October 4, 2022 at 12:00 AM EDT
An earlier photo caption mistakenly identified the Sanibel Lighthouse as being in Fort Myers.