Reach Out and Joust Someone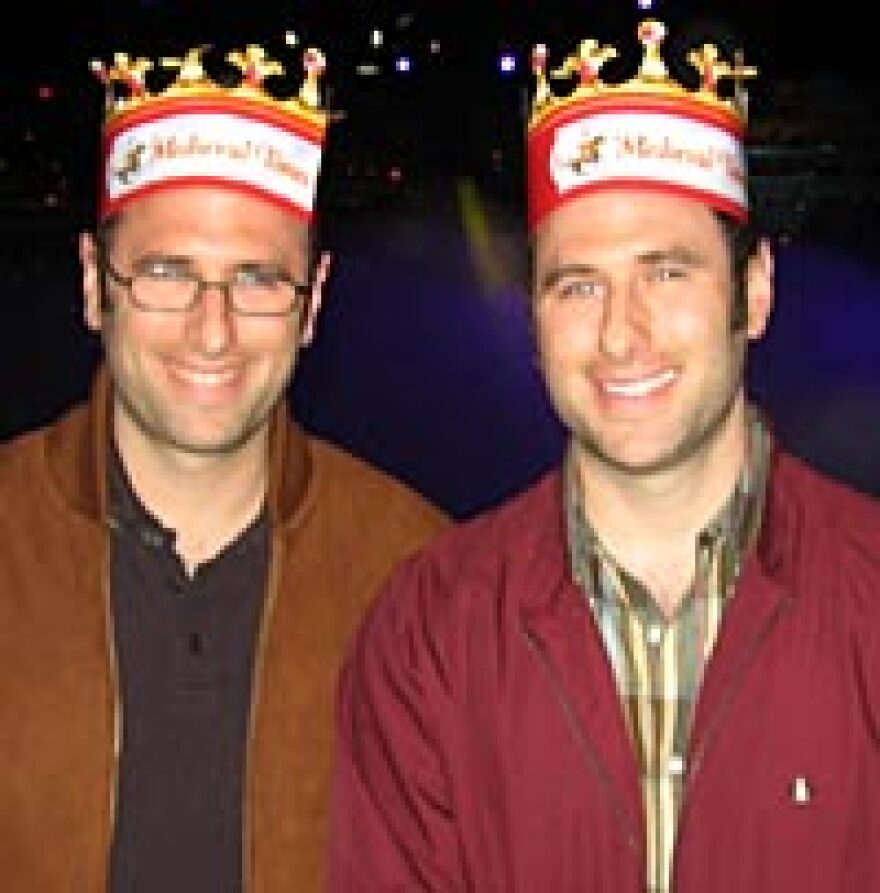 Jousting is an activity associated more with the Middle Ages than with modern recreation. And yet would-be knights still spend their days pursing errant behavior, right here in the good old U.S.A. There are even enough proponents to make up two factions: those who pursue jousting as a legitimate sport, and those who see jousting as simply crowd-pleasing theater.
Brothers Randy and Jason Sklar specialize in coverage of just such offbeat pursuits... even one that most weekend warriors wouldn't touch with a 10-foot pole.
In quest of the facts, they teamed up with the factions: Jason Sklar took lessons in sport jousting from James Zoppe, the founder of the American Jousting Alliance who has something of a jousting training facility in the remote Southern California town of Frazier Park.
Randy Sklar headed for the bright lights and big city -- the Medieval Times restaurant near Disneyland's home in Anaheim, to be precise. "It's a dinner theater where you're served chicken and ribs on a pewter plate with no silverware and then watch a two-hour jousting/stunt/live-action medieval play."
The Medieval Times show is wildly popular, but Randy Sklar says it's "as a real as a professional wrestling is real." His brother, on the other hand, learned how to charge another horseman eager to knock him off his horse with an actual, solid wood lance.
There's no love lost between the two jousting camps -- sporting types and theatrical types -- but both brothers admit the Medieval Times showcase has done a lot to promote the sport.
"The folks at Medieval Times and the AJA should turn their lance points into a PowerPoint presentation, and join forces and market this sport," Jason Sklar.
Copyright 2022 NPR. To see more, visit https://www.npr.org.